MEAT The LQM Team!
Lara Quality Meats was established in 1970.The original owner, Frank Sedgeman, owned LQM until 1995 when Ray Wilton took over.
Andrew has been a Butcher for over 30 years and worked for Ray at LQM since 2001 when he moved from his home town in Casterton to Lara. He took over the ownership of LQM in 2012.
Jenny has worked at LQM for ten years and introduced, the very popular "Jenny's Lasagna" to the wide range of products LQM has to offer. Paul has been the senior Butcher for 9 years and Trav has been part of the team for 6 years.
LQM prides itself on being a genuine part of the community, it's friendly service, their wide range of products & Geelongs home of Low 'n' Slow.
Pre & (prospectively) post COVID-19, LQM is renowned for it's support for the community, supplying food for fundraisers and charities, raising money and helping out at kids sporting events.
Andrew & the team are here to help! There's not much they can't do.
Make sure you join the Facebook page for specials and new product updates!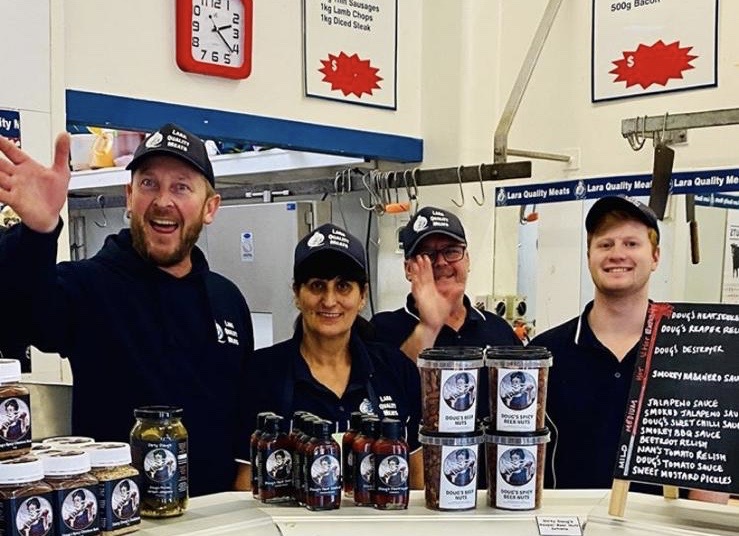 Left to right: Andrew (Owner), Jenny, Paul & Trav.